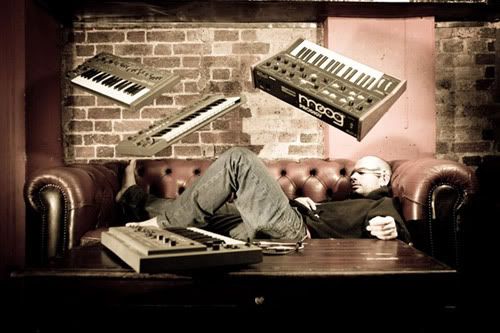 Riva Starr
(or Riva $) also be recognizable as Technoey breaks producer Madox has really impressed me recently with his transition over to something more clubby. His upfront driving techno style, tight production skills but also his ability to mix it up is always refreshing. Alot of his remixes are kinda minimalistic electro, but have enough substance to keep you going - It seems a logical way for Riva to go, and works well.
Here, Riva spices up the age old classic 'Sound of Da Police' by
KRS One
, which has been heard in partys all across the planet for what seems like an eternity. Its a cut-back techno beat with a thudding, rolling tempo. It also cuts and loops 'wooop wooop', which is probably a good thing.
KRS One - Sound of Da Police (Riva Starr Remix)
For wobbly try his take on
Pirate Robot Midget
:
Pirate Robot Midget - Its My Beat Now (Riva Starr Remix)
And for sheer awesomeness (sorry about the quality):

Fatboy Slim VS Riva Starr - Rockafella Skank