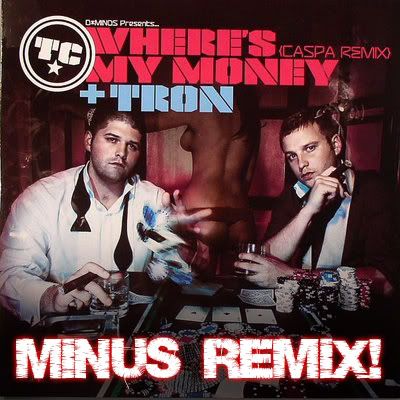 So I have been hearing some heads remix dubstep tracks lately and figured I would give it a go. "Where is my money" is probably one of my favorite dubstep tracks of 2008, so for 2009, here is my club version. Let me know what you think. Holla.
TC vs. Caspa - Wheres My Money (Minus Remix)
Holler at me up on myspace!